Just a few years ago, companies that wanted to be on the cutting edge of technology started using artificial intelligence to benefit their business. Now you're likely going to need to use it just to stay competitive. After all, AI is all around us, whether you're performing a search on Google or waiting for Netflix to recommend a new show based on your favorites. Considering that you already use AI in your free time, it makes sense to put it to work within your business, and that's what more than half of businesses have started doing. In fact, studies have found that 83% of businesses say using AI is a huge priority for them, and about 92% of top businesses already spend money on this tool.
So, what exactly does AI do for marketers? This technology has a variety of benefits, but the top advantage for marketers is that it can create a personalized experience for consumers within seconds. It does this by collecting data on your target audience, analyzing it, and using it to make split-second decisions to ensure the right people see a carefully tailored message that will resonate with them at the right time. As such, AI can improve the ROI of marketing campaigns. Not only does it target your audience much faster than usual, but it can even generate personalized content, getting you better customer satisfaction without requiring more of your team's time. If you're interested in discovering these benefits for yourself, take a look at four AI sites that all marketers should try out this year.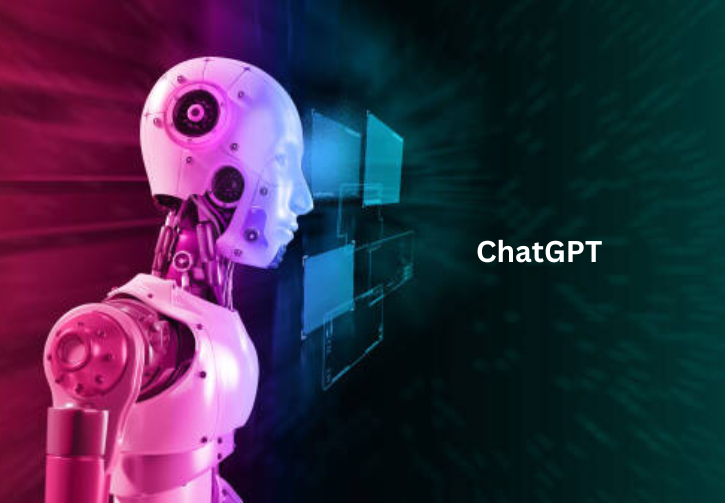 ChatGPT
You've likely heard friends and colleagues talking about ChatGPT since late 2022, and maybe you've tried it out. If you haven't, it's helpful to know that ChatGPT is a content marketing tool that uses AI to quickly write personalized copy based on the prompts you give it.
While anyone can use it to get immediate answers to their questions or learn new ideas to write about, marketers have been able to use it to complete the following tasks:
Write product descriptions
Create FAQs to display on a website
Get a list of keywords that will help the site rank better
Outline a new article
Write social media posts
Put together an email newsletter
Write a blog post
In short, this AI tool for marketers can speed up content creation and strategy so you can spend more time on other tasks. You can even integrate it into your website or app to help with customer support.
Granted, as with any new tool, you will need to spend some time familiarizing yourself with it. In fact, the more you use it, the better your results will be since it can learn from your input. You will likely need to edit some of the content that's created so it matches the style of the content on the rest of your marketing materials, but it can still save you time and make the content creation process a lot less intimidating.
MarketMuse
Another AI platform marketers should try in 2023 is MarketMuse, which is a content optimization tool that makes it easy to improve content quality. When you let MarketMuse audit your existing content, it will look for any gaps in the information you cover on your site and makes suggestions on what topics to focus on to better compete in the market. It will also provide you with a list of keywords to help you rank better on Google.
You can even use this AI marketing tool to start from scratch on new content, as it can generate topic ideas that are right for your audience, tell you which keywords to use, and provide you with a content brief that guides you as you write. Marketers may find this tool helpful for writing:
Sales copy
Landing pages
Emails
Articles
Blog posts
Just one company that has had success with MarketMuse for content optimization is Tomorrow Sleep, which used this tool to determine which topics its audience was interested in that its competitors hadn't covered. Within 12 months, the company saw amazing results from this technique, as organic traffic increased from 4,000 monthly visits to 400,000 monthly visits. So, if you're looking for a way to create content that engages and converts your target audience, look into trying out MarketMuse this year.
Contlo.ai
If you're laser focused on using email and SMS campaigns to reach your audience this year, look at Contlo.ai. This platform bills itself as a personal AI marketer that helps you manage several aspects of your marketing campaigns. With just a little input from you, Contlo.ai can do the following for your business:
Write email subject lines, body copy, and calls-to-action
Produce customer segments
Manage social media posts
Write blog posts optimized with keywords
Make sign-up forms
Schedule emails and texts
Make and manage paid Google and Facebook ads
Run A/B testing to find out what works and what doesn't
If having an affordable AI assistant perform all these tasks for you would help your marketing efforts, this AI marketing tool is worth a try. The goal of this tool is to use automation to better reach your customers and increase conversions without more effort on your part. As such, you should consider trying it if you want to get more out of your campaigns without taking more time from your busy day.
6sense
Another AI-powered marketing tool to try is 6sense, which is an account-based marketing (ABM) platform meant to help you identify and appeal to your target market. With the help of AI, 6sense will discover any accounts that may be in the buying stage so you can direct your marketing efforts at them.
It can also easily integrate with common tools like Slack, Salesforce, Hubspot, Marketo, etc. to create a comprehensive experience for your whole team. More specifically, 6sense uses AI to do the following for you:
Use a JavaScript pixel to identify and track site visitors
Segment your audience
Use predictive analytics to determine future outcomes
Show valuable insights on campaign performance
Simply put, this AI tool for marketers is supposed to help you generate revenue using data-driven insights. If you believe in the value of collecting and analyzing data before starting a marketing campaign, you'll appreciate what 6sense can do for you.
Have you tried any of these AI tools for marketers yet? Or can you recommend another tool that has boosted your marketing efforts? Feel free to let us know what your experience with AI tools has been like so far!